If none of the servers are working, it may mean the movie or series has not been released yet.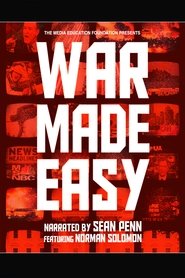 War Made Easy: How Presidents & Pundits Keep Spinning Us to Death
War Made Easy reaches into the Orwellian memory hole to expose a 50-year pattern of government deception and media spin that has dragged the United States into one war after another from Vietnam to Iraq. revealing in stunning detail how the American news media have uncritically disseminated the pro-war messages of successive presidential administrations.
Duration: 72
Quality: HD
Release: 2007