If none of the servers are working, it may mean the movie or series has not been released yet.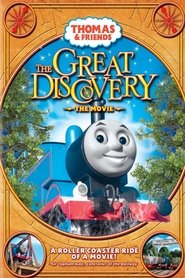 Thomas & Friends: The Great Discovery: The Movie
Thomas the Tank Engine rediscovers the lost railway town of Great Waterton. A new engine named Stanley is brought to help restore the town, but Thomas becomes jealous when Stanley wins over his friends.
Duration: 60
Quality: HD
Release: 2008