If none of the servers are working, it may mean the movie or series has not been released yet.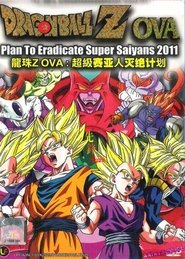 Dragon Ball: Plan to Eradicate the Super Saiyans
Dr. Raichi is one of the only survivors of the Tuffles, a race that once lived on Planet Plant before the coming of the Saiyans. The Saiyans not only massacred the entire Tuffle race, but also stole their technology and conquered the planet, renaming it Planet Vegeta in honor of their king. Raichi managed to escape with a capsule and found refuge on the Dark Planet, a world at the end of the universe. His only wish is to eradicate the last remaining Saiyans.
Duration: 30
Quality: HD
Release: 2010